Welcome to our School!
Safeguarding
Our duty at Chatburn is to ensure every child at our school is safe and protected from harm.
This means we will always work to:

- Protect children and young people at our school from maltreatment;
- Prevent impairment of our children's and young people's health or development;
- Ensure that children and young people at our school grow up in circumstances consistent with the
provision of safe and effective care;
- Undertake that role so as to enable children at our school to have the best outcomes.
Please click HERE to read our Safeguarding Policy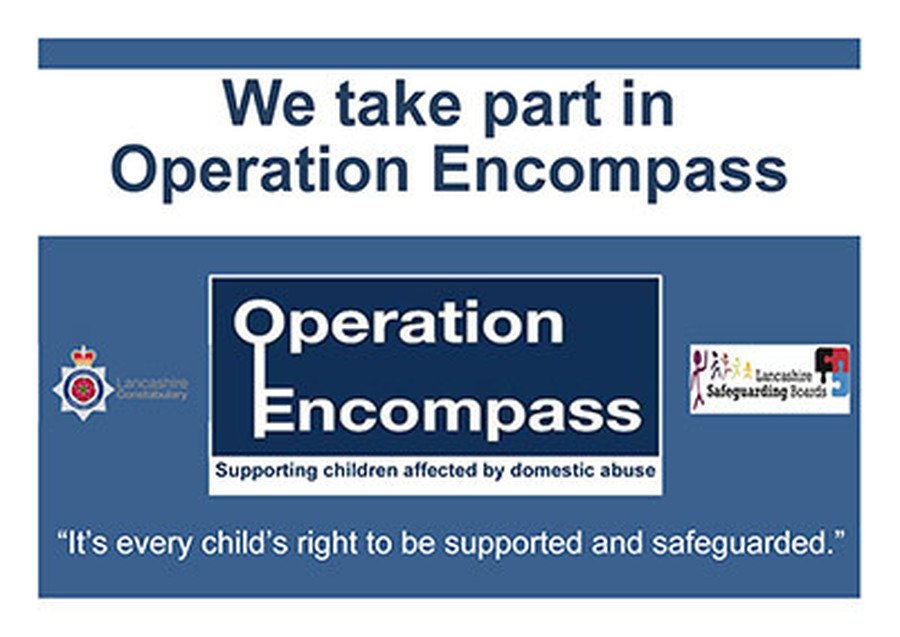 OPERATION ENCOMPASS
Operation Encompass has been set up to provide early reporting to schools about any domestic abuse incidents that occur outside of school hours to which a child attending our school has been exposed, and which might then have an impact on their schooling and welfare the following day. This information will be shared throughout the year, including school holidays and the weekends.
Information will only be shared with the school by the police where it is identified that a child or young person was present, witnessed or was involved in a domestic abuse incident.
A nominated member of staff, known as the Encompass Key Adult, has been trained to liaise with the police. They will be able to use information that has been shared with them, in confidence, to ensure that the school is able to make provision for possible difficulties experienced by children or their families.
The Key Adults will keep this information confidential, and will only share it on a need to know basis.
At Chatburn, our Key Adults are Mrs Emma Gardiner (Headteacher) and Mrs Janet Read (Senior Teacher).
For more information on Operation Encompass, please click HERE
Are you concerned about the safety or welfare of a pupil?
If so, please make sure you speak with a member of our Safeguarding Team